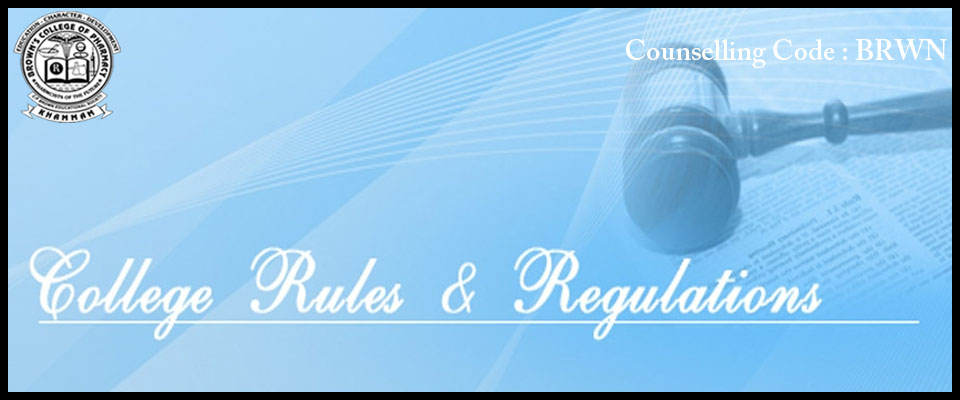 College Timings
From Monday through Saturday, the working hours of the college are from 9:00 am to 3:40 pm with a recess and lunch break. Most of the theory classes are scheduled for the morning session and the lab classes are scheduled for the afternoon session.
Seminars, remedial classes, Campus Recruitment Training Programs and extra-curricular activities are scheduled for Saturday. Saturday will also give the students an opportunity to meet with the faculty for additional discussions and guidance.
ID Card Services
It is important for all students to have a student (ID card). This card should be carried with you at all times when on campus. The card is necessary for verification at examinations, and is required to borrow books from the library.
Attendance Requirements
Attendance at classes is expected. Many studies have found that the single factor that contributes the most to success in a course is class attendance. Failure to attend not only hampers progress, but also places an extra burden on the instructor and detracts from the overall quality of the course.
As per the Kakatiya University norms, 75% attendance is mandatory. Failure to comply with this, shall lead to detention and non remittance of scholarship.