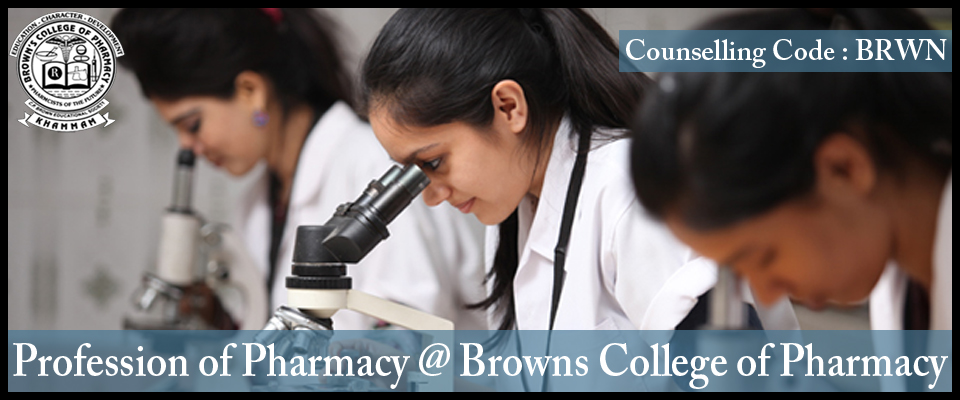 Profession of Pharmacy is one of the frontline noble health care professions which cater to the growing needs of both the Pharma Industry and the Health care sector, to ensure, the availability of quality drugs for effective Pharmaceutical care with all ethical values and holistic patient counselling approach for the larger interest of the health of the nation.
Manufacture of quality medicines, with strong focus on Research & Development, Quality Control, Quality Assurance, Talent Management, Supply chain management, Risk management, Safety studies followed by its distribution and dispensing care leading to effective pharmaceutical care with regulatory control are the key components for delivering goods and services for an effective health care. As such the role and importance of pharmaceutical sector and healthcare sector needs no emphasis.
Drugs and Cosmetics Act 1940 and rules made there under in 1945 are enacted to ensure the availability of quality medicines. The Manufacture, sale, distribution and import of Drugs is regulated under the provisions of this D&C Act.
The India Pharmaceutical Industry is one of the front ranking science based industries with wide ranging capabilities in the complex field of drug manufacture and technology providing employment for millions, and ensuring that essential drugs of standard quality at affordable cost are available to the vast population to meet the dynamic challenges of the health care system. Globally the Indian Pharmaceutical Industry ranks 4th in terms of volume and 14th in terms of value.
With the emerging global concepts coupled with technological advancements in the frontiers of Pharmaceutical Technology, the Indian Pharmaceutical sector has registered a steady growth with remarkable progress during the vital period of new super cycle of global economic growth.
India is slowly becoming the global destination and the most preferred country for many international units to start their Pharmaceutical units in India for various reasons. The steep rise in acquisitions, mergers and strategic alliances has further made the Pharma players more competitive. Further, the number of Drug Master Filing, ANDA, USFDA approved plants (outside US in India), stands as a testimony of the commitment of the Indian Pharmaceutical sector for its mission towards dominating the global market. Indian facilities are awarded the prestigious International awards for best facilities.