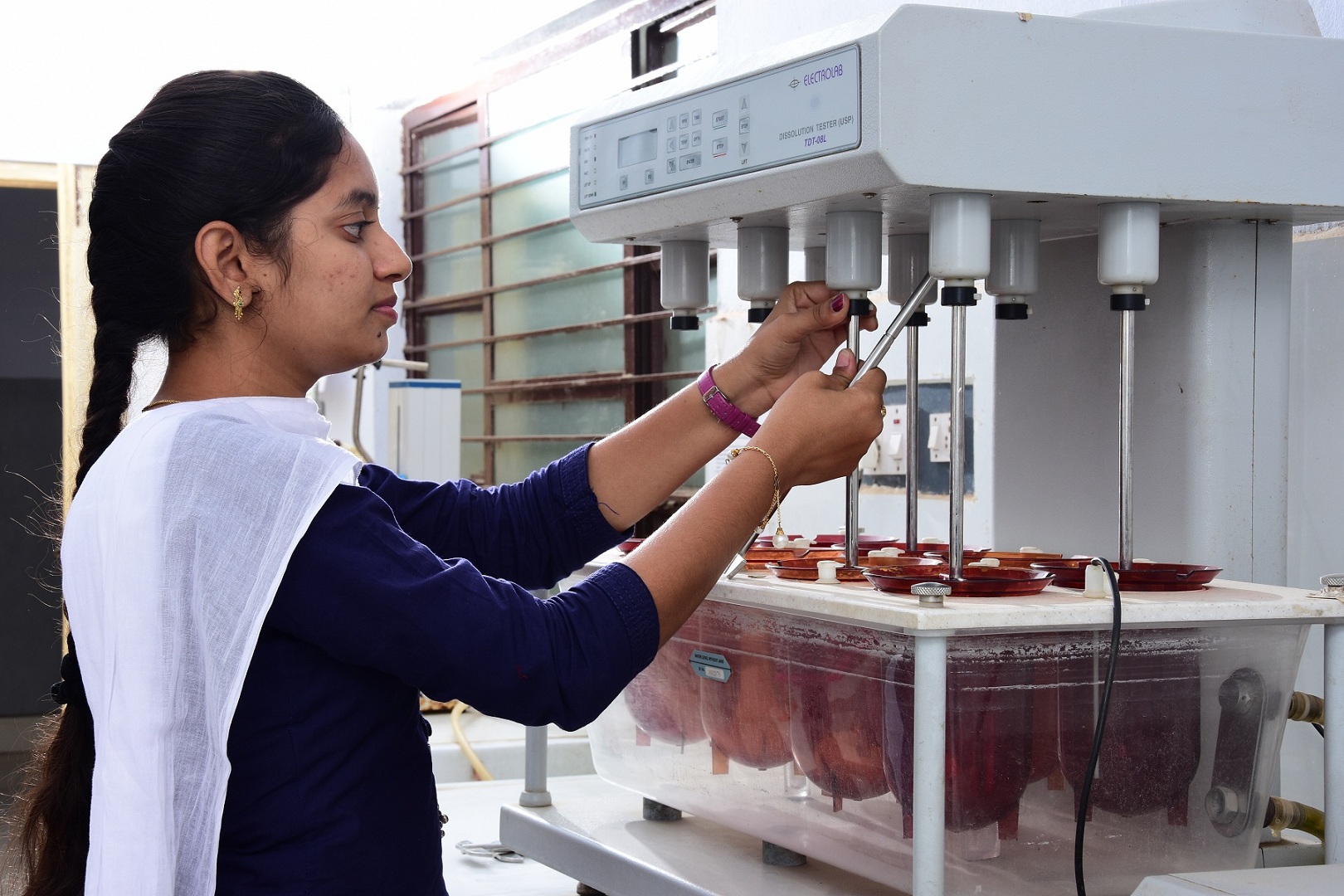 The Department of Pharmaceutics of Brown's College of Pharmacy has a tradition and innovation in the development, characterization and evaluation of different dosage forms.
This department mainly deals with pre formulation and formulation aspects of conventional and novel drug delivery systems.
Vision
To develop the center of excellence by research and development in the filed of Pharmaceutics, to create newer Concepts by adopting various technologies in collaborating with Pharmaceutical industries.
Mission
To deliver quality Pharmacists to the nation and serve the society with ethics of the Pharmacy profession.

To create the novel database required for the development of newer formulations

To learn and adopt the newer strategies required for the development of various dosage forms

To develop the research activities for the development of novel drug delivery systems and to file patent for the developed formulations

To create funding for the development of research and development from Government funding agencies

To motivate the scientific research activities and to provide services to the community Pharmacists The department shall promote excellence in research and teaching in Pharmaceutical Sciences by facilitating industry institute partnerships

To develop responsible Entrepreneurs in the to the Pharmaceutical sciences.

The faculty also aims at increasing the communication links with the alumni and stakeholders .