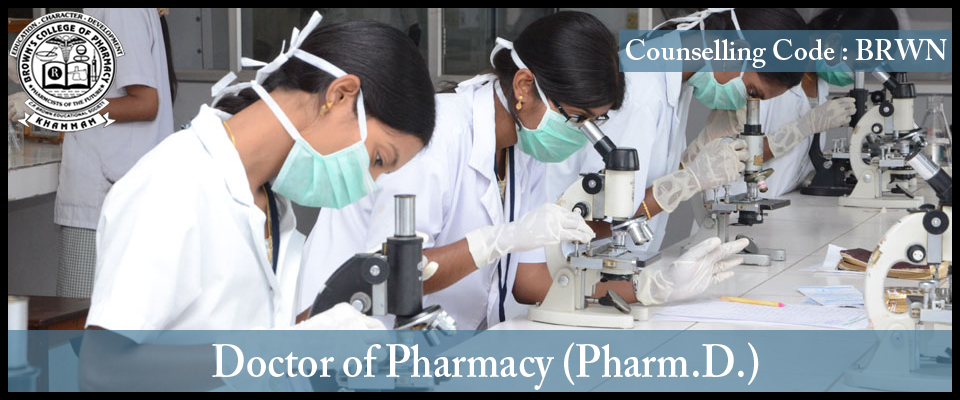 We envision a strong patient-centered, evidence-based curriculum for our graduate-professional students, which develops exceptional medication therapy specialists. Our combined degree programs will be viewed as hallmarks of excellence.
The Mission of Doctor of Pharmacy Education:
The mission of Doctor of Pharmacy education is to prepare generalist, entry-level pharmacists who are able to deliver high-quality pharmaceutical care. To achieve this mission, students must develop the knowledge, skills, and attitudes that enable them to competently
1. provide population-based and patient-specific pharmaceutical care,
2. manage and use resources of the health care system, and
3. promote health improvement, wellness, and disease prevention.
While preparing pharmacy practitioners is the primary mission of Doctor of Pharmacy education, the program also provides an avenue by which students may begin to prepare for other career opportunities. The program therefore aspires to foster interest in the creation of new knowledge to enhance patient health outcomes and quality of life and to prepare students for further education.
Philosophy of PharmD Education:
Our PharmD program is based on a set of ability-based outcomes that both define the product of our curriculum, the generalist entry-level practitioner, and drive the design and assessment of that curriculum.
Analogy:
As a teacher the following scenario might apply:
Vision       :
(what we want) a society comprised of an educated citizenry
Mission     :
(what we are going to do) to create educated citizens
Philosophy: 
(beliefs about how to do it) promote learning that is transferable to life as a citizen in the INDIA .