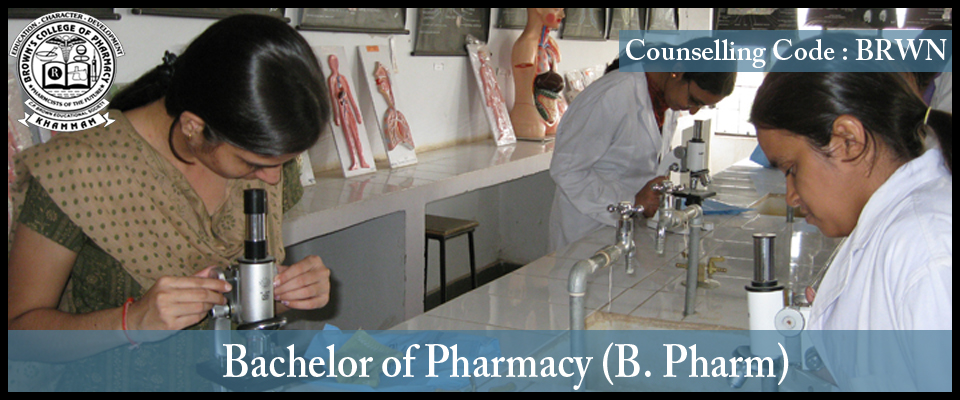 .
The B.Pharm course is of four years duration(Semester Wise), for which KU University, Warangal, conducts the qualifying examinations. Students completing this degree course are eligible to register as pharmacist and practise the profession throughout India as per the rules and regulations of Pharmacy Council of India.
Through this degree program the students are trained to work in hospitals as well as in pharmaceutical manufacturing and analytical units.
Apart from the usual curriculum, the college provides practical training in pharmaceutical industries and in hospitals.
Students completing the degree program in this institution are thus themselves getting enormous confidence and ability in their profession.